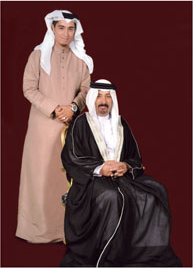 Al Fateh Clearing & Services, for Customs Clearing & Delivering Goods, Al Fateh Code for Construction, Hiring Equipment and Development and Al-Fateh Removols + Lifts for Elevators, ore titles for durability and privilege to work, and o history of logistical and technical achievements in the field of shipping and transport, customs clearance and dismantling of goods, forklifts, cleaning, real estate and freight forwarding and transporting from oll ports in Kingdom of Bahrain, home and office furniture of modern technology.
The capital of our company is our loyal clients, and their satisfaction is our permanent goal and we will. our best to make them at the top of their fulfillment of our services and management Words of thanks and appreciation for all our customers and all readers, as we exist because of them.
I guarantee them and I promise that all the employees of the foundation will make their full potential to make your work and business best to lay the highest prosperity of our beloved country and to develop it into the best
I wish to witness all the best moments of growth and development of the Kingdom of Bahrain under its wise leadership and loyal people and I persona, following all the advancement in order to offer equivalent renaissance services for the rapid developing witnessed by our kingdom of quality. value and high service.
Faithful.