ALFATEH GROUP MESSAGE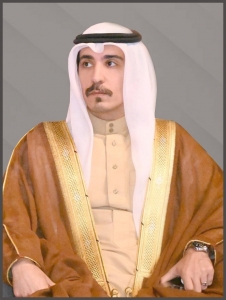 Our duty at Al Fateh is to take full care of our customers logistical needs.
At Al Fateh, we perform our duties with the utmost quality, speed and safety; from the initial paperwork to the delivery point, we always adhere to the rules and regulations of Customs.
As one of the region's prominent logistics and transport companies, we have gained recognition through consistently providing our customers with the highest level of service. We put out customers first at all times.
We understand that listening to the demands of both the customer and the market is vital for growth of the company; at Al Fateh our ethos is to view any problems as a challenge that makes us strive to improve our services and encourage us to aim towards expansion and diversity in our company.
Our highly trained, educated, skilled management and workforce are committed to deliver solutions, solutions that provide five stars services, swift results for our valued clients and their shipments.
I am proud of the strides Al Fateh has taken over 75 years arriving where we are today.
However, we are not a company to rest on our laurels. From the Board level right through to the workshop floor, we work together as team to keep in line with technological, enhanced services to fulfill customer demand.
Firm, strategic, financial and development plans are in place, together with a dynamic workforce, to ensure our status as a premier solutions provider, and to enable us to continue to provide the best level of support base for our customers.
With a keen eye on an evolving industry, we aim to increase our presence as a company, not only within the region but also internationally.
We are always striving towards excellence.